The Jan Michalski Foundation
for Writing and Literature
En Bois Désert 10
1147 Montricher, Switzerland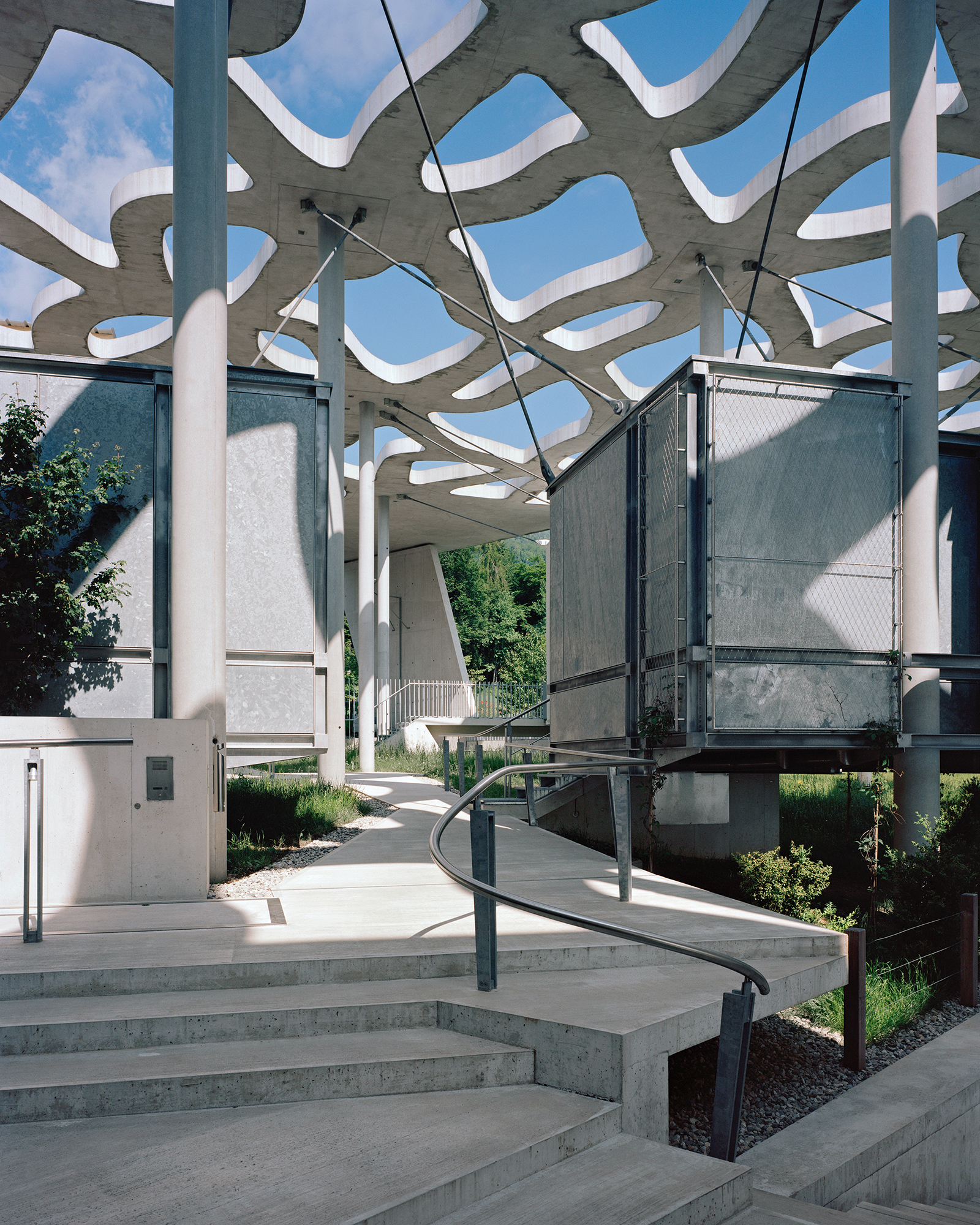 © Tonatiuh Ambrosetti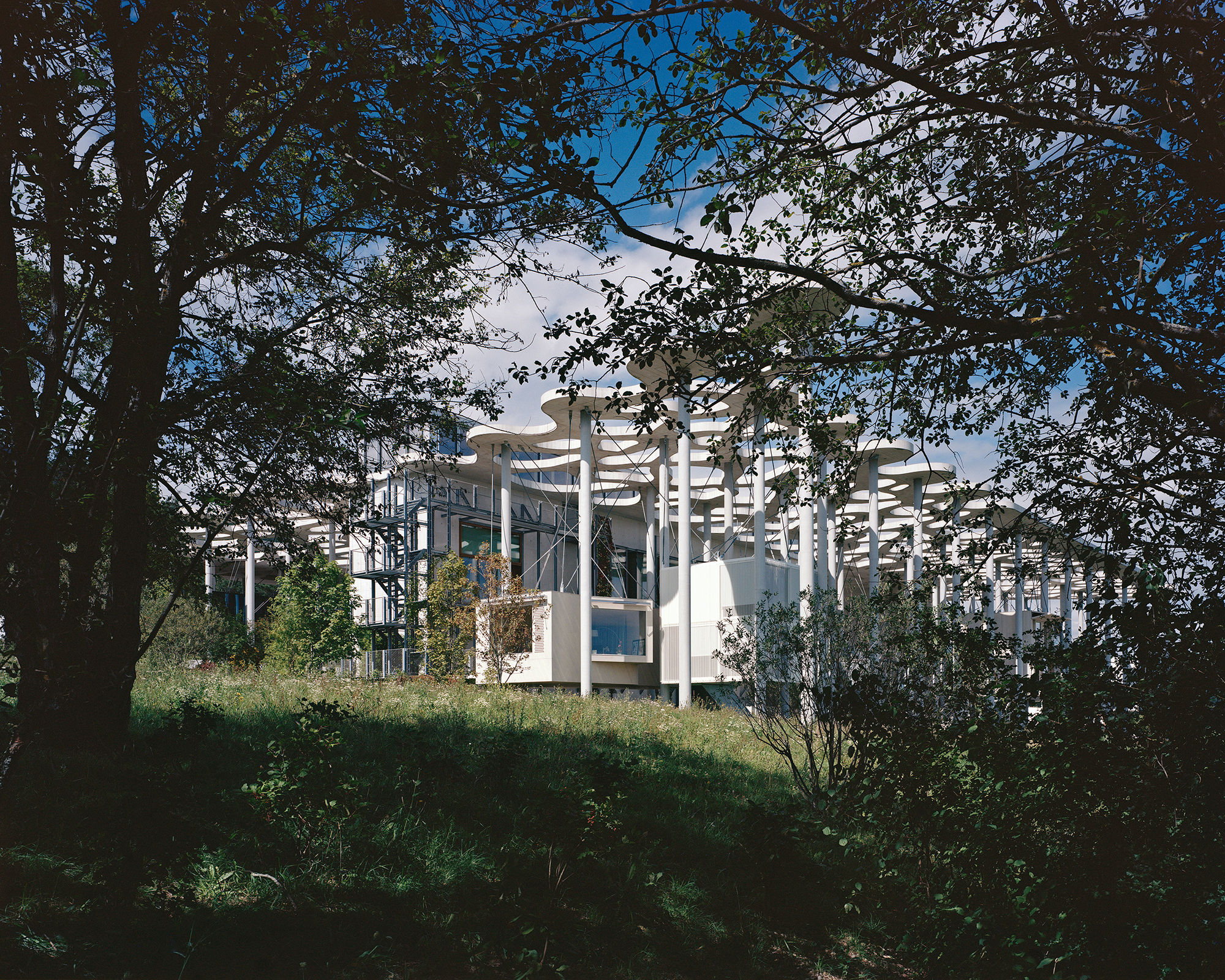 Access
Access by car
Route de Chardève 2, 1147 Montricher. GPS 46°36'28.5″N 6°22'38.3″E
Parking is available at the entrance of the Foundation.
Access by public transport
The bus stop "Montricher-Michalski Foundation" of the MBC line 742 serves the Foundation directly several times a day, on weekdays and weekends. Connections to the train are provided at the Montricher and Bière stations.
742 Montricher-Bière bus schedules are available here.
The "Montricher-Michalski Foundation" stop is on the SBB platform. You can combine your train and bus journey on SBB.
Hours
Library & Café-Bookshop
Tuesday to Sunday: 9am-6pm
Exhibition
Tuesday to Friday: 2pm-6pm
Saturday to Sunday: 11am-6pm
The Foundation will be open during the Easter weekend, from Friday 15 April to Monday 18 April.
Café & Library: 9am-6pm
Exhibition: 11am-6pm
The exhibition space is closed when temporary shows are not on display. The auditorium is only open when it is part of the events regularly held there.
Audiences
A specific offer is prepared according to the needs of different types of audiences and according to the interactions with the Jan Michalski Foundation. Information about financial support can be found in the Associations & Institutions section.
Café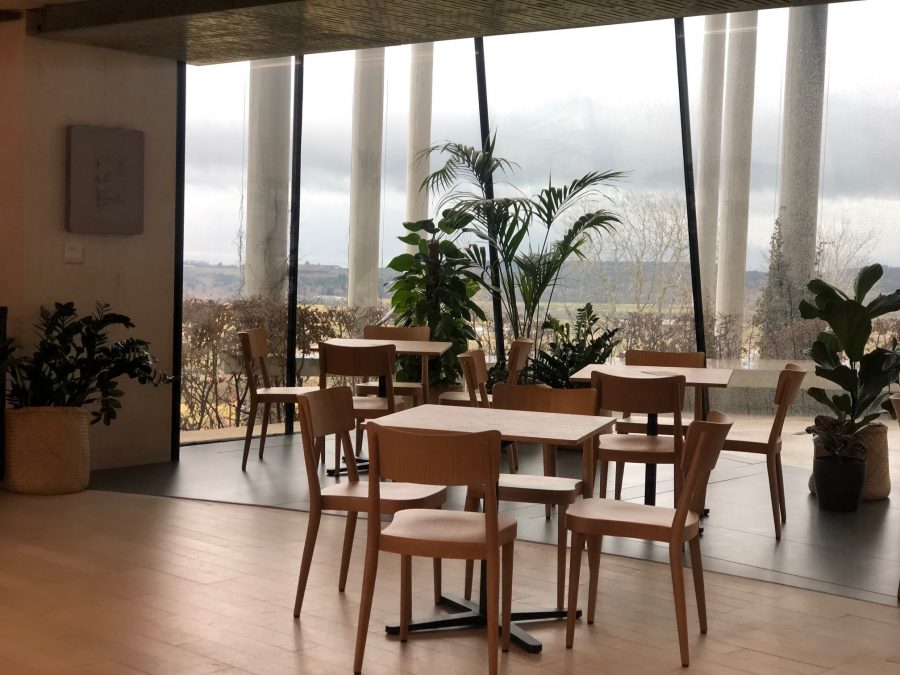 Welcome to Café La Canopée!
The Jan Michalski Foundation's bookstore café invites you to come in and read, daydream, chat, meet other readers and friends of the written word, and of course have a bite to eat and/or a drink. Here you can indulge in small-plate homemade cuisine offering both meat and vegetarian panini, a soup du jour, and desserts at any time of day, along with a range of hot and cold beverages. The bookstore side of the equation features works by our writers in residence and a selection of titles reflecting current cultural events and interests.
Student special
-10% discount at Café La Canopée for all students who show their valid student ID card.
Hours
Open Tuesday to Sunday, from 9 am to 6 pm
Shop
Une boutique-librairie vous propose l'ensemble de nos catalogues d'exposition, des cartes postales, les ouvrages des écrivains en résidence ainsi qu'une sélection de livres en lien avec les activités culturelles de la Fondation.
Nos catalogues d'exposition sont disponibles à la librairie de la Fondation ainsi qu'à la vente par correspondance contre paiement anticipé.
Nearby
Your visit to the Jan Michalski Foundation needn't limit itself to the foundation property; there are plenty of enjoyable things to do outside and beyond our walls, from nature walks to the many discoveries waiting to be made. A range of reasons and ready activities for taking advantage of the protected environment at the foot of the beautiful Vaudois Jura.
Contact
For any questions you may have...